Music
Music is all around us and has the ability to make us move or to calm us. The knowledge and skills that are taught through the music curriculum enable children to develop their creativity and to express themselves. We hope to foster a lifelong love of music, this is developed by exposing pupils to diverse musical experiences such as visits from bands, listening to talented soloists from our community and taking part in work shops from different cultures. Children are encouraged to perform both within their own class and to wider audiences.
We use ©Charanga Music to help children develop a set of skills, knowledge and understanding based on the National Curriculum. Over their time in school, children will have the opportunity of developing their abilities through 7 components -
Listening
Understanding Music
Singing
Playing instruments
Improvising
Composing
Performing
We enjoy using the ©Sing Up materials to support our curriculum. Our long term plan for music is here.
In Early Years (the Reception year), the curriculum is organised along broad themes. You can see what art looks like in Class 1 here..
We use itineraries to help us focus on what we need to teach in KS1, Lower Key Stage 2 and Upper Key Stage 2. These also contain keywords, curriculum links and opportunities for enrichment activities. We use these to help us see what our children are able to understand, know and do by the end of each two-year focus.
Lower Key Stage 2 (Years 3 and 4)
Upper Key Stage 2 (Years 5 and 6)
A visit from 'Music on the Move'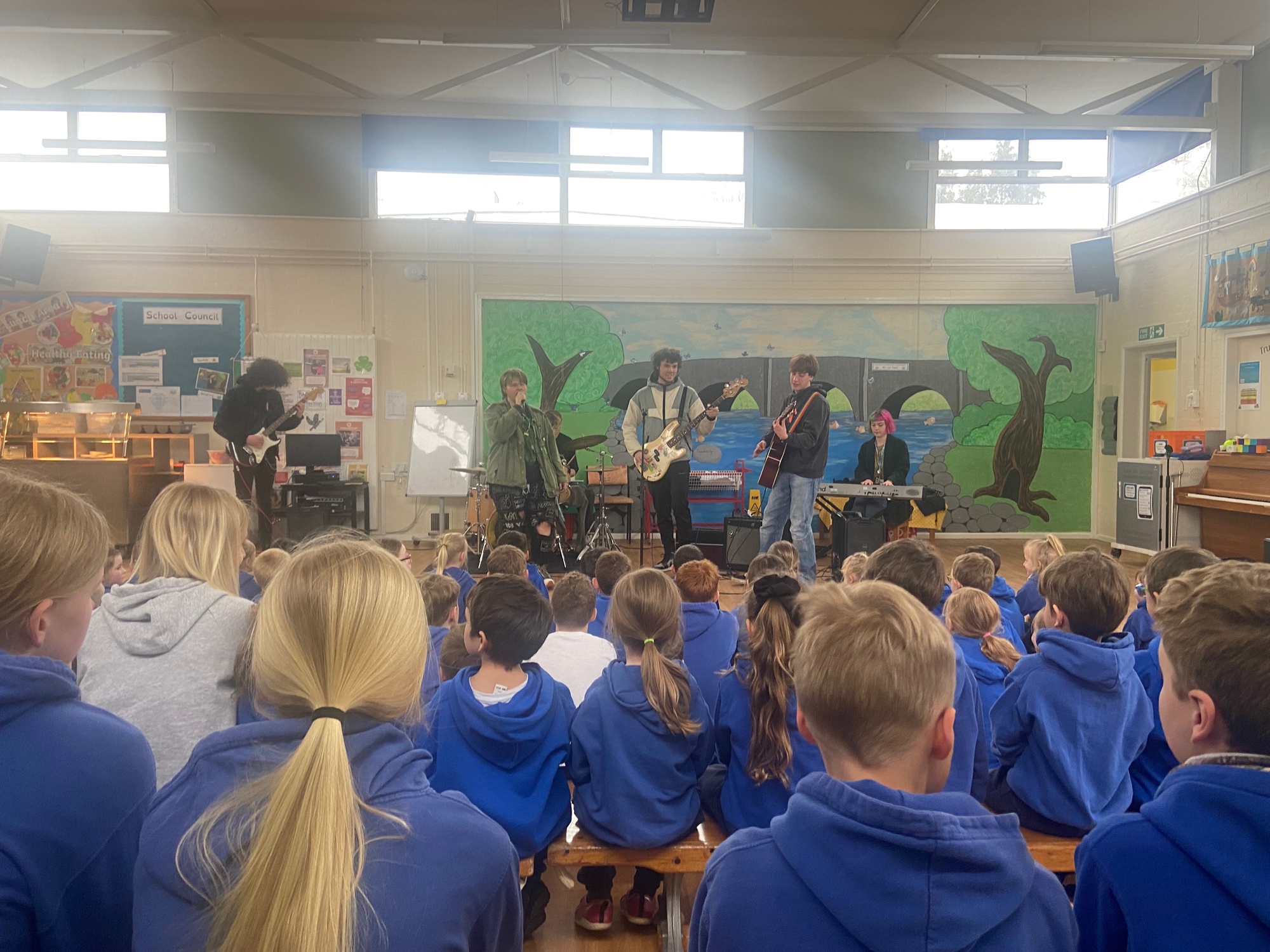 African Drumming Workshop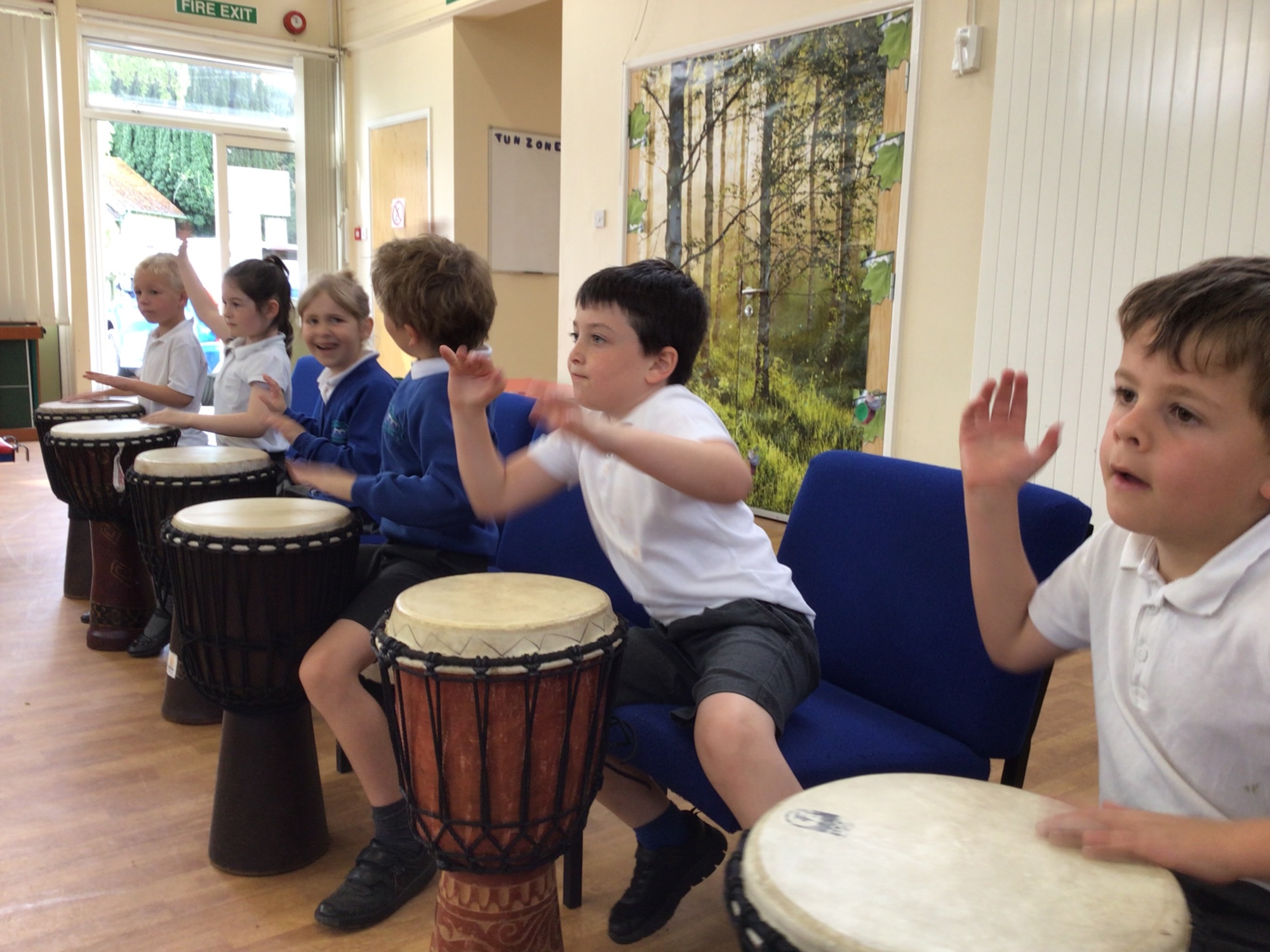 Lion Dance