School Meals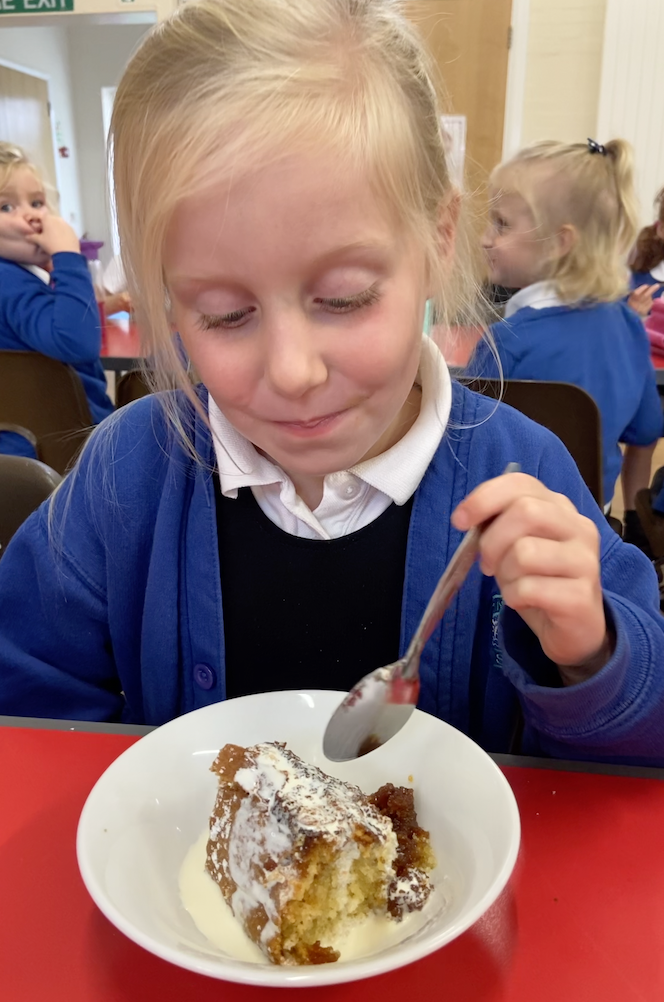 Our School Meals are Provided by Bedstone College. They are high quality and very tasty. They meet the dietary requirements set by the Government.
Children are encouraged to try a wide range of different foods and to sit with their friends in a social sitting around tables during lunch where they will use plates and child sized cutlery.
Menus are on a three week rolling programme.
Children have the choice of the main option, vegetarian or Jacket potato with salad bar.
For dessert children can choose from the main dessert, yogurt or fresh fruit.
Children are also able to bring a packed lunch if they prefer.
All school meals need to be booked and paid for on Scopay.
Free School Meals
Parents who qualify for Free School Meals need to book the meal but will not be charged.
You will complete a free school meal form when your child starts school, but if at any point your circumstances change you are able to speak to or email the school office and they will be able to run an eligibility check. Qualifying for free school meals also entitles you to discounts on school trips and residential, (so it is worth checking).
All children from Reception to Year 2 qualify for 'Universal Free School Meals' and have their school meal funded.
Below is a sample of Menus from the Autumn Term.