Reception - Bumblebees
Welcome to Bumblebees!
Personal, Social and Emotional Development
We will be working together to understand each other's feelings and needs and continue to learn how to work cooperatively together. We will also be working on our resilience, perseverance and independence to overcome new challenges.
Communication and Language
This half term we will be listening to stories and retelling them, learning lots of new songs, rhymes, poems and stories. We will develop our vocabulary about extinction, looking at dinosaurs and mammoths. We will be using our performance and role-play areas to do lots of talking and singing.
Literacy
We will be reading a variety of texts to do with our topic this term. Some of our favourite texts include: The Girl and the Dinosaur by Hollie Hughes, Cave Baby by Julia Donaldson and Chocolate Cake by Michael Rosen. We will be talking about what happens in stories, making predictions and sequencing them, using small-world play to make up our own narratives. Our writing will vary from adventure stories to instruction writing, focussing on vocabulary, letter formation and using phonics.
We will be doing phonics each day, focussing on phase 4 sounds (with a daily recap of phase 3), and learning how to blend them together to make, read and write words. We will be learning our sight words and will be bringing them home to practise.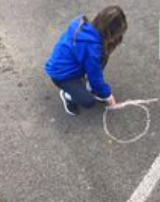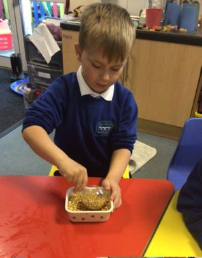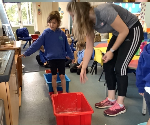 Maths
This half term we will be looking at:
subitising
composition
number bonds to 5 and 10
comparing numbers to 10
ordering numbers to 10
pattern of number
building numbers beyond 10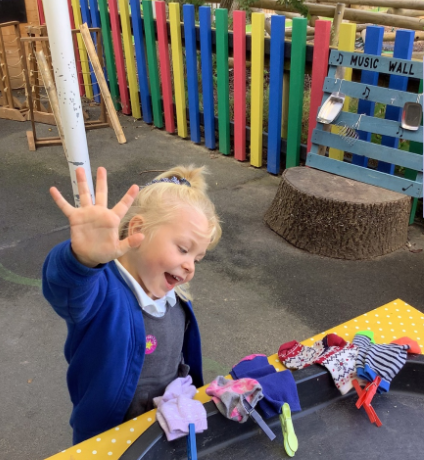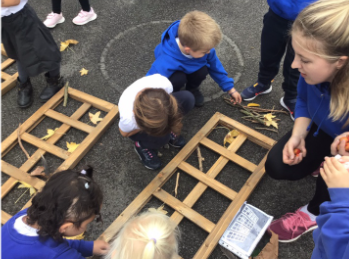 Physical Development
We will be spending lots of time building the muscles in our core, arms, legs and fingers which will help us to get ready for writing. We will be taking part in 'Digit Dance', 'Dough Disco' and 'The Write Dance' to get our bodies moving.
We will be spending lots of time outside, on the bikes, trikes and scooters. The tyre park, play area and track will be used each day to keep us active. Children will also participate in two PE sessions a week: Monday (REAL PE) and Tuesday (gymnastics). They must wear either a plain white t-shirt or one with a Leintwardine logo, a skort, navy shorts, joggers or leggings and trainers.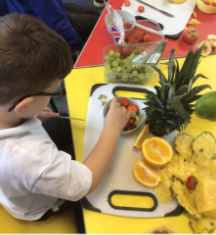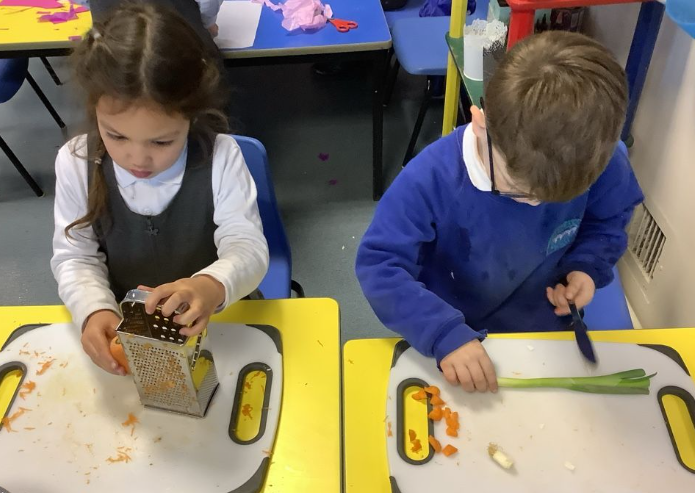 Expressive Arts and Design
As we explore extinction we will investigate fossils: what they look like and how we can make our own. We will also study Andy Goldsworthy, creating our own sculptures in nature. You can find out more information by looking our Learning Key here.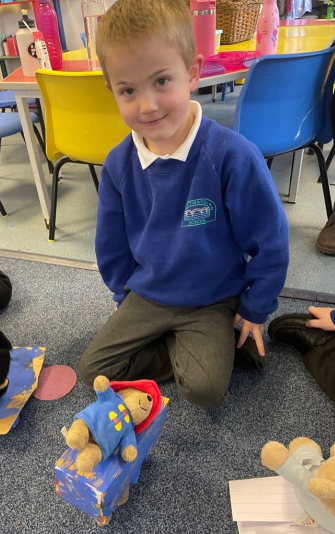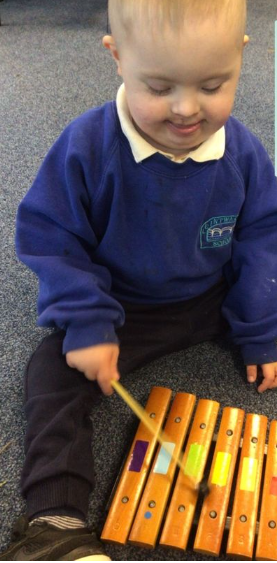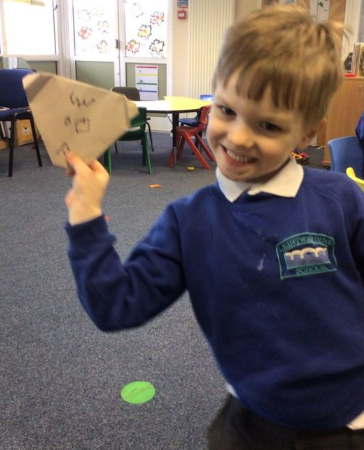 Understanding the World
We will be investigating our world, checking on the weather using our own class weather station and going on welly walks to investigate the change in seasons. We will also explore if humans and dinosaurs ever met. You can find out more information by looking our Learning Key here.
In RE, we will be focussing on salvation. This will look at the meaning of Easter through palm crosses, Easter gardens and hot cross buns. You can find out more information by looking our Learning Key here.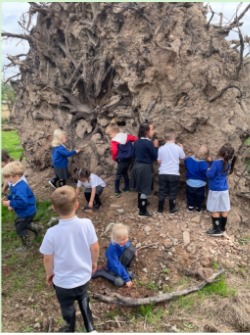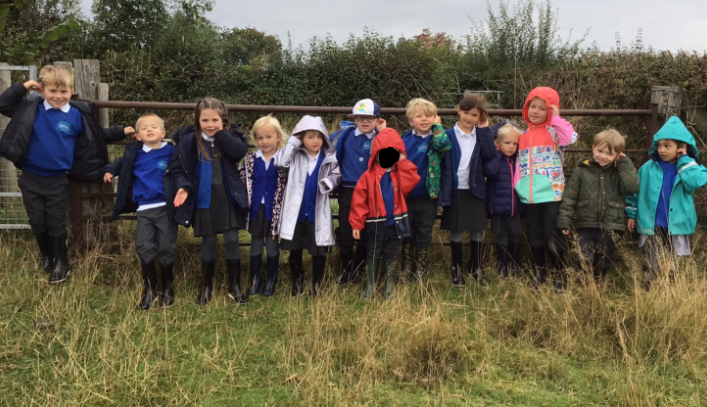 Our door is always open and we are more than happy to discuss work or personal issues to make sure that your child has the best possible time at school.... there isn't much we can't help with unless we don't know about it. If you need us, leave a message with the teacher at the gate in the morning or speak to us after school. Seesaw is a really good way to contact us but please bear in mind that we do not monitor this when we are teaching. If it is important or you need an immediate response please telephone the office.
Please use Seesaw to find out what we have been doing!
Miss Bowen, Miss Jones and Mrs Lewis