A day at work!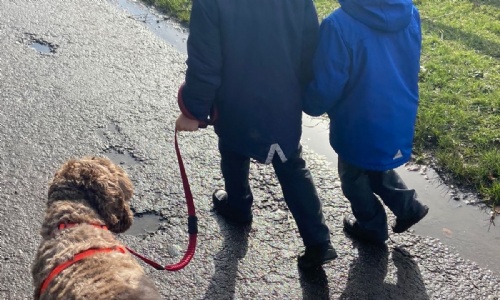 Another great afternoon in school for me today! I met a lady who came to talk to Mrs Gorry about the problem with dog poo around the village. The school council have plans to be proactive and have sent out some letters to people in the community that might be able to help! It made me sad that a few owners are causing this problem for the children at school. It is horrible to think of children getting dog dirt on their shoes on the way to school.
Later I had a walk with two of the year 6 children and spent some time with the teachers at lunchtime. Reverend Mike came into school this afternoon, so many things to learn and people to learn things from in school today.
I found a cosy spot under the desk and even managed to squeeze in a little nap!