A day in school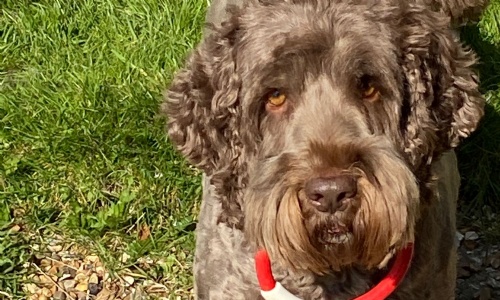 Today I spent most of the day in school and it was lovely to go into the hall and meet all the children at Collective Worship time! They talked all about me and I had the chance to go round and say hello to all the children!
Later on, I heard the Nursery children singing that they wanted a dog, so I popped in to hear their singing and to meet them!
I have found a special spot under the desk to sleep and I managed to convince Mrs Morris to give me a considerable number of biscuits at lunchtime!
I had a special chat to one of my schoolmates from Stingray class after lunch, they were a bit sad and this gave me the perfect opportunity to sneak up for a fuss. What a treat coming to school is!