Snow Day - no school today but lots of fun!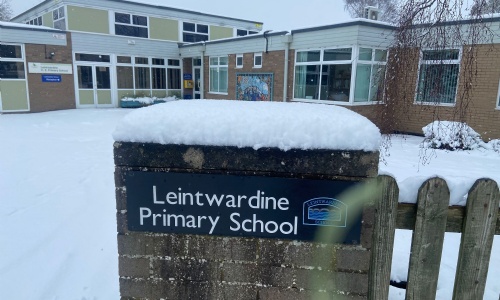 On Thursday we woke up to a white wonderland, everywhere was covered with snow and it was very cold. There were some big decisions to be made and lots of questions - What are the roads like? How many teachers can walk to school? Would the school dinners get to school? After a lot of thinking and a bit of a slippery walk down the lane it was obvious that it would be too dangerous for the children to get to school today. Mrs Gorry was quick to the computer and performed the school closure and then it was wellies on and off to school for me, I needed to check that everything was alright.
The playground was beautiful and I was the first one to make footprints across it. Through the snow the daffodils were peeping, showing that spring is just around the corner.